Everything you need to know about painting a house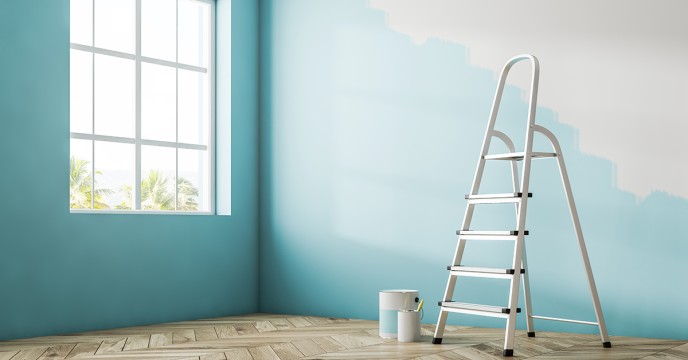 Painting is a very important process if you want to redefine the look of your house. It ideally requires a lot of preparation and can turn out to be a headache for you.
Thus for that purpose it is important that you hire a professional painting contractors for home for getting the job done for you. A number of companies can get the job done for you but one company that can do a remarkable job for you is DFW paint and Drywall Pro. Other than this, they can explain proper guide to Home painting and make the entire process quite smooth for you.
So, in this blog, we would be talking about everything that is needed to paint a house. Let us have a look:-
Tips regarding painting the exterior of your home
Paint proper cleaned wall
If you are having a wall that is dirty, then painting won't work. Hence, it is recommended that the exterior of your home is cleaned such that a painting project can be successful. So, make sure that the painting company that you hire power washes the wall before beginning with the painting process.
Check the weather before beginning with the painting process
When the exterior walls are painted in the winter season, then the paint would dry unevenly & the process would be slow. On the contrary, during the extreme summer season, the paint would dry out too fast and hence you won't get the best results. So, if you want to have the best finish, then get in touch with your paint supplier. They would further guide you the best time to start the painting process for your property.
Avoid painting rotten siding
Before starting the painting process, replace any siding or rotten wood material that might be present. The reason is that irrespective of the number of paint coats that you do, it would continue to rot. On the other hand, if you find that the siding is rotten, then you may tell your siding contractor to use a wood hardener.
These kinds of paints are made using natural oils & synthetic alkylate. Hence, they are a lot more durable as compared to water-based oils. Moreover, they are capable enough to without any kind of weather elements. One thing that you need to keep in mind is that oil-based paint has a choking pungent smell. Thus, before starting with the painting process, you would to wear a nose mask. A great benefit of oil-based paint is that the painting process is extremely slow.
Tips regarding painting the interior of your home
Wall priming should be done
There are some paints available which come mixed with primer while there are few in which primer is not mixed. So, before buying a paint, ask the supplier if it is mixed with primer. If not, then start priming the interior of your home before eventually moving to the painting process. This will allow the paint to stick in a much better way such that you get flawless results.
A tack cloth is a painting tool through which the surface is cleaned before starting the painting process such that you can get flawless results. It can be quite handy in pulling away wood savings, sawdust and debris.
Buy high quality brushes & rollers cover
It is seen that if low-quality & cheap roller covers is used, then it can leave lint & fuzz on the walls. Further, once the paint dries, then you might experience bumpy walls which would be difficult to repair. On the other hand, if inferior quality of brush is used, then streaky brush marks can be left. Therefore, it is recommended that you purchase high quality brushes & rollers cover such that you get a very smooth finish.
Use Nitrile & latex gloves
Latex gloves can come quite handy when it comes to keeping your hands clean while you are painting. It is seen that water-based paint can be cleaned easily but on the other hand if you are using oil-based or enamel, then cleaning can be quite difficult. So, the best way to deal with it is to use latex gloves. Lastly, if you have allergy with latex gloves, then you can use similar type of glove known as nitrile.
Use Masking films for covering up the areas
Masking films is one of the secret tool using which you can cover up all the clean areas of your property. It is a thin plastic sheet which are available in rolls and it is wildly being used by professional painters. The best part is that you don't have to tape it as it can holds its place on its own using static electricity.