3 Things to keep in mind before opting for Drywall Painting Services in McKinney, Texas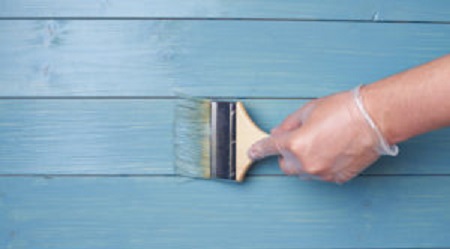 Paint indeed has a huge power of transforming the space of your office, home and business for the time to come. But, this is only possible if you hire the right painting contractor in McKinney, Texas.
On the contrary, if you select a wrong contractor, then you would have to face a lot of frustrations and it would indeed cost you a lot of money.
You should also keep in mind that painting your property can be a big expense and therefore you should never select a contractor only on the basis of the charges that they are taking. In this way, you would end up selecting an inexperienced, unlicensed and unqualified painter and therefore you may have to re-do the job again.
So, it is recommended that you opt for a reputed organization such as DFW Paint and Drywall Pro as they have hands on experience in painting as well as drywall installation in McKinney, Texas.
Thus, in this blog, we would be talking about the things to keep in mind before opting for drywall painting services.
Let us have a look:-
Meet the painters before you eventually hire them
Don't hire the painters right away once you had a conversation with them on phone. It is advised that you have a brief meeting with the painting contractors in order to discuss the budget, expectations, job and delivery.
Once you feel completely satisfied, then you can go on to hire them. Just in case you get vibes that they are unprofessional, then choose any other contractor.
Discuss the project scope
Before hiring the painters, discuss the project scope with them in order to get their view.
Ask them if they would be cleaning & preparing the wall or you would have to do on your own. Also, ask them who would do the cleaning once the project is finished.
So, it is advised to go through every detail such that misunderstandings can be avoided. You should also keep in mind that some of the additional services will incur you extra money.
Discuss the budget of the project
You should preferably keep in mind that professional house painters are not cheap because they get the job done for you for which you may not have the skill, time and materials.
Hence, you should keep the budget in your mind and apparently have a conversation with the contractors about the services that they can offer at that particular price point. Also, discuss with them about the unforeseen cost that may incur.
You should also keep in mind that better workmanship and quality materials would cost you more but most importantly the area where you live would arguably influence the labour rate.