A Step-by-Step Guide to Home Painting Services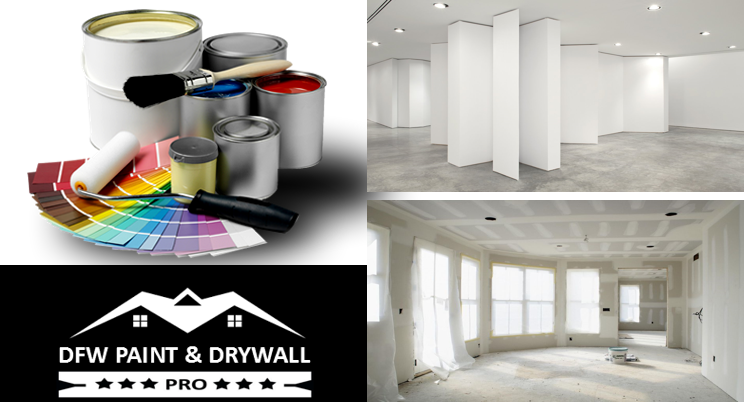 Plan First – Before you actually get down to painting, make sure that you have planned everything. This includes the colors you wish to use on your walls, the textures you want and if you wish to redo the ceiling as well. Advance planning makes it easier to execute things later on.
Give Time – Don't be in a hurry to get things done. A lot of things will affect the amount of time your wall will take to get painted. This includes in color you choose, the size of your wall and the skills you have. Painting a darker shade will take a bit longer than a lighter or neutral shade. If you don't have ample time to paint yourself, you can always call up people from DFW Paint and Drywall Pro for rescue.
Color Choice – There's no limit to color choices and you have a massive color palette at your disposal. This can really overwhelm you so it is better to first narrow down your choices. Do you want a darker or a neutral shade? Do you want warm or cool colors? Which colors would suit best with your existing furniture and decor? These are a few questions which would make color choice simpler.
Material Needed – Painting requires a number of tools which includes paint brushes, paint rollers, paints, spare old clothes, paint tray, sandpaper, putty knife and paint roller extension pole. Running in-between to procure essential supplies can be avoided if you buy and keep things ready.
Quantity of Paint – According to general calculations, you need around one gallon of paint per 400 square feet. The quantity may increase if the surface is rough or the paint you chose is darker. It's always advised to purchase 10% extra paint.
Getting Prepared – First things first. We don't want to damage our existing furniture so gather all the furniture in the center of the room and cover with a cloth. If you can, it is best to shift the furniture to another room. Use painter's tape to seal the room's edges that includes corners, base, door and window casing.
Paint Mixing – It's good to keep mixing your paint throughout the project duration with a wooden stick. If you find some variation in the paints in different cans, you can pour all the paint in one large bucket and mix well before using.
Choose a Technique – Always go top to bottom. Paint the ceiling first and then go to the walls. If you want to paint a dark shade on a wall then first you should paint the adjoining walls in a lighter tone.
Ventilation is Must – To speed up the drying process, make sure your room has proper ventilation throughout the process. You can open windows and also use fans if required.
Painting all by yourself might seem tricky and you may end up looking for home painting company in Mckinney Tx. In such a situation you may go for a DfwPaintAndDrywallProwhich provides expert and trained staff.